Shopping Basket
Your Basket is Empty
There was an error with PayPal
Click here to try again
Thank you for your business!
You should receive an order confirmation from Paypal shortly.
Exit Shopping Basket
Should my child learn how to play an instrument?
There is one thing that many parents don't discover until it's too late. Allowing a child to learn a musical instrument also means a parent needs to prepare for repetitive scales, loud noises and frequently missed notes. A child's interest in a musical instrument, especially a loud or amplified one, is destined to involve the entire family, whether voluntarily or involuntarily. The rehearsal process is a vital part of learning a musical instrument, but one child's rehearsal room may often be another man's den or basement.
Scientific research on the neurological and developmental effects of music has fascinated educators and parents with the possibility of children's learning enhancement. Compared to the long history of research on language, our scientific understanding of music is new. Fortunately for parents, enriching our children's lives with music can be easily and pleasantly accomplished. From soft music in the nursery to musical toys and dance lessons, encouraging music involvement in a fun way strengthens children's educational, physical, and emotional development.
So, does your child show potential?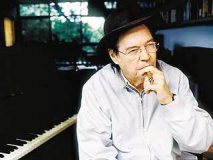 How to spice up minor chords
Have you ever wondered how you can go about improving the texture of your minor chords?
Well, the next time you are in a practice session, church, a paid gig, or where ever you get the
                                                      opportunity. Try this!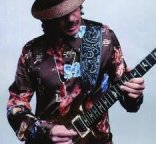 On a
minor 7
chord like
C + Eb + G + Bb,
all you have to do is identify the
5th degree
of the chord and raise it a half step.
This gives you a minor 7 #5 chord and it sounds awesome! It's that easy… and this is just one of many ways to spice up minor chords.
Now the trick is usually to start by playing the typical minor 7 chord, then a second after, raise the 5th!
/